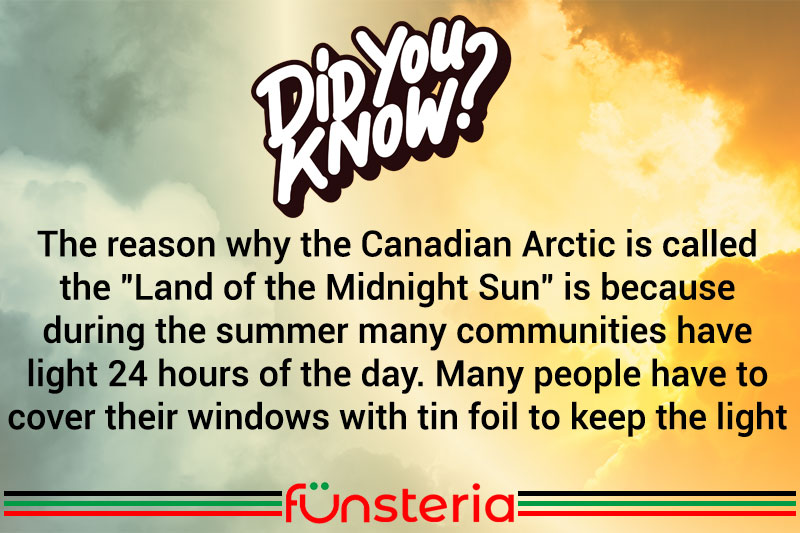 No matter which end of the Earth you're at, you'll experience the phenomenon known as the "midnight sun". It's primarily associated with the Artic Circle, because the Antarctic is unoccupied due to the harsh conditions and extreme cold. But at the north end of the planet, the Artic Circle's boundary, which is 66 degrees, 33'N, cuts through the top of several countries, including Canada, Russia, Alaska, Greenland, and Scandinavia. That means residents in those areas are treated to the sun shining at midnight, and if they're far enough north, pretty much round the clock for up to six months.
As you move south within the Artic circle, the phenomenon is of shorter duration in accordance with the tilt of the Earth's axis. In the boundary region, the "day" could be as little as 20 hours long! Even Iceland experiences something of the continuous sun due to refraction, which disappears the further south you go in latitude. The adjustment to light virtually all the time is enough to drive some people to cover their windows with tinfoil to darken their bedrooms and reflect the light away from the glass.
Although dwellers within the Artic Circle are treated to day long sun, they also get "day long" nights. Strictly speaking, this is not 24 hours of complete darkness, since a certain amount of light will show over the horizon, but at best, they get a deep twilight.