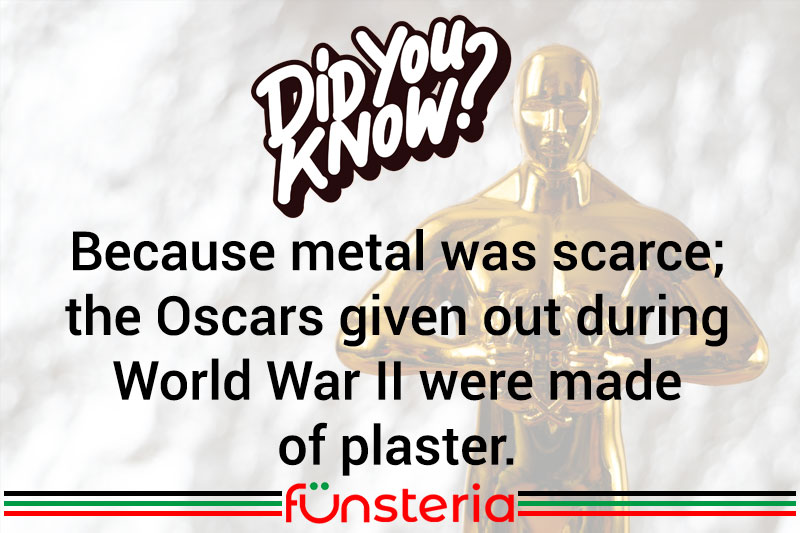 Exactly who is that naked guy they hand out every year at the Hollywood love-fest known as the "Oscars"? Well, they are….Oscar, the symbol of excellence in movie making and its various fields from acting to costumes.
The award was created in 1928, depicting a knight with his sword pointed down to touch a base crafted to resemble a film reel with five spokes, each of which stood for one of the five sections of the Academy, which included actors, producers, writers, technicians and directors.
Although various media and public relations efforts tried to apply other monikers, the statue was reputedly named entirely by accident, after the Academy's executive director Margaret Herrick said he resembled her uncle Oscar. That name would not be associated with the award until it was used by a columnist in 1934, when referring to Katherine Hepburn's Best Actress win. But the Academy caved in and began using the term themselves, only five years later.
Oscar has not changed a great deal over the years. The very first statues were hand-cast in bronze and plated with 24k gold, then set on a black marble base. They were hefty even back then, weighing in at 8.5 pounds. During WWII in a nod to the straightened circumstances of the metal industries, Oscar was made from plaster, and exchanged for metal models when the fighting ended. Today he is back to much of his original self, with the exception that the base is now made of metal as well.