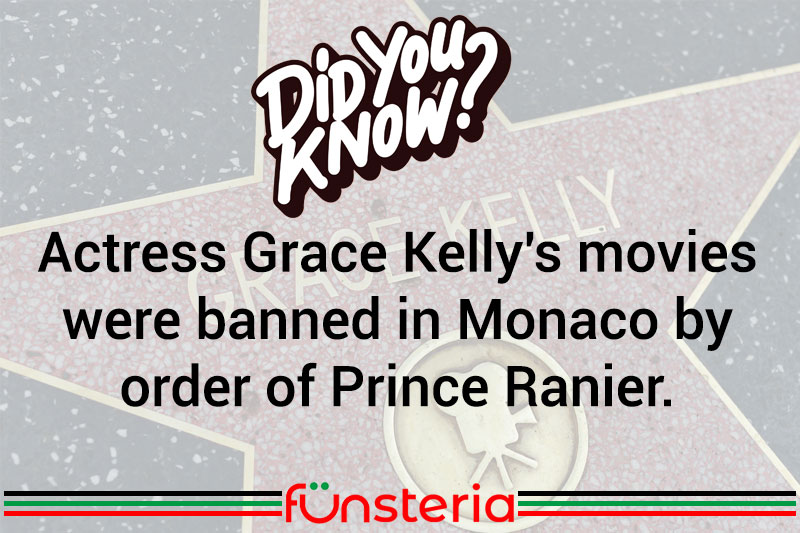 The marriage of American actress Grace Kelly to His Royal Highness Prince Ranier of Monaco, was the stuff of fairytales. But underneath the glitz and glamour were some of the raw facts of life, especially life as a "Royal".
For one, Ranier didn't choose Grace solely on her incredible beauty of nature. He had an eye on what such a union could bring his small principality, and Grace's high profile as the daughter of a rich American family, and an Academy-award-winning actress, would fill the bill quite nicely. But even that was not enough. Ranier demanded a dowry, and got it, reportedly $2 million dollars.
When they married in 1956, she was dressed as befitted a royal princess. MGM studio designer Helen Rose created a confection that would be the most expensive garment she ever made. The elegant and ethereal gown contained 25 yards of silk taffeta and 125 yards of silk net. Her veil was hand-sewn with lace more than a century old that was bought from museum and then decorated with tiny pearls. And off she went to Monaco to live the life of a Royal.
That was the end of her movie career because to act in public would not be proper for a princess. A chance to star in Hitchcock's 1964 hit "Marnie", was rejected by the people of Monaco, since she would have to play a thief and make up to Sean Connery. Her movies were also banned in Monaco on order of her husband, Prince Ranier.
Yet on her death in 1982, after a car accident, she was buried in a tomb in Monaco's cathedral with the inscription "uxor principis", or "the prince's wife". This was reportedly a tradition in the Grimaldi family who have ruled Monaco for centuries.