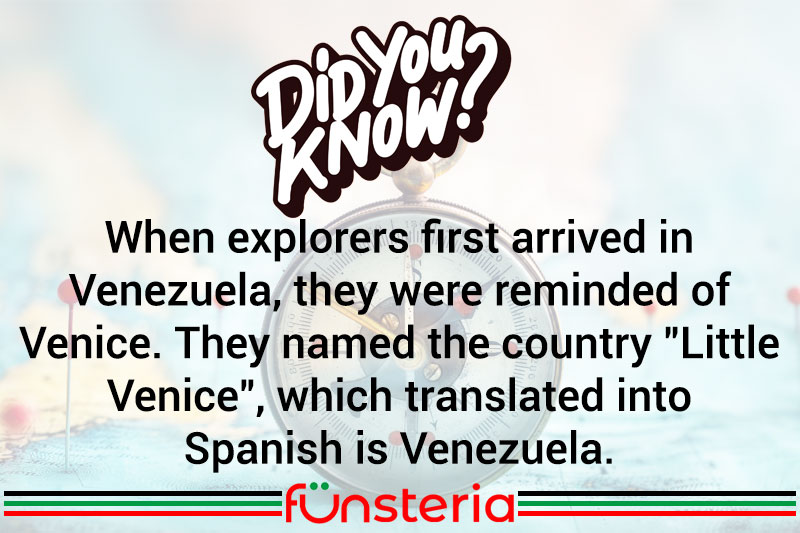 Venezuela is one of the most beautiful, and perfectly situated tourist destinations in the Southern Hemisphere. Considered to be part of Caribbean South America, it's actually the northernmost country in the southern continent, and is officially a republic, not a country.
It touches on both the Atlantic Ocean and the Caribbean Sea, and is surrounded by Guyana, Brazil and Colombia, with Trinidad, Tobago and Aruba, just a short sail off the shore.
While Venezuela has a vested interest in growing cocoa and coffee for export, it's the oil industry that makes up one-third of their Gross Domestic Product, and increasingly, tourism has brought in added revenue as cruise ships drop in during sweeps around the Caribbean, or down the coast of South America to the Antarctic.
Such is the beauty and romance of the country, that it's said when Christopher Columbus first laid eyes on the rich, verdant jungles and lands, he named it Tierra de Gracia, or Land of Grace, which remains its nickname today.
However, it was a cartography expedition in 1499 that resulted in its official name. While cruising the northwest shore, the ship's sailors spotted the Anu Indians' houses on stilts along the shore. It reminded them of home, which was Venice, and hence the name. There is a conflicting story set down by a Spanish geographer who was on the same crew, and claimed that Venicuela, was a local word. But most people prefer the more romantic, homesick story.