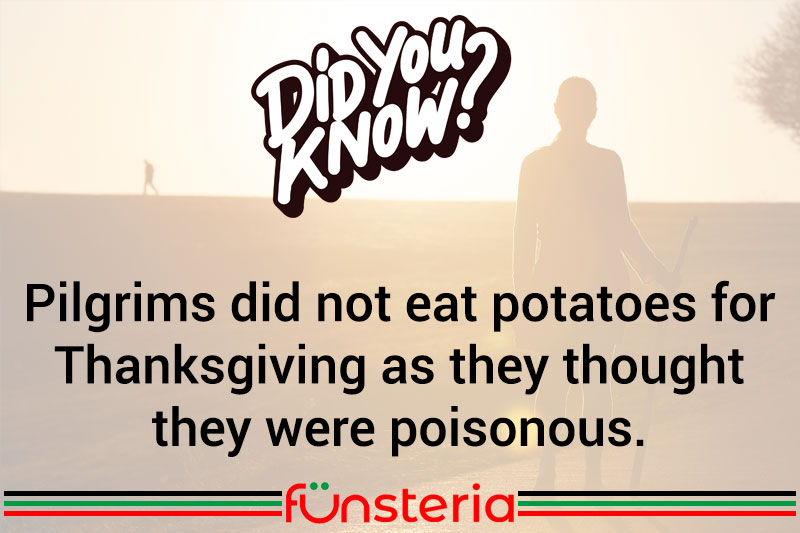 Just the thought of Thanksgiving Dinner is enough to make you drool. The turkey, the stuffing…cranberry sauce, hot gravy and….what? No potatoes? Not for the first Thanksgiving, anyway.
Potatoes have been a cultivated vegetable for more than 2,000 years. In the 5th century B.C. the Incas relied on them as a main crop, even drying the tubers to make for easier carrying on long trips. They learned early, the value of storing them away for times of food shortage, and even buried the yellow-fleshed roots with the dead.
Spanish explorers visiting the land of the Incas, returned to Spain with tales of the tubers in 1565, and in short order, the plants became known as a food staple and its cultivation flourished in Europe. The spud arrived in England circa 1585, and Ireland in 1588. While legend has it that a wreck of the Spanish Armada off England, allowed potatoes to wash up on the shores of Ireland, it was actually explorer Sir Walter Raleigh who was responsible for introducing the to the Emerald Isle, when he planted them on his estate there, in 1589.
He is also reputed to have given the gift of several plants to Queen Elizabeth I, whose staff then grew them in the garden. But being uneducated in what the plant actually was, the cooks threw out the roots, and cooked a mess of the stems and leaves for a large dinner the Queen held. Everyone became violently ill, and potatoes were then banned from the court.
While potatoes are perfectly good eating, the process that produces chlorophyll in the leaves, also produces glycoalkaloids, including solanine, which is poisonous. Having record of their undesirable effects, or so they thought, the newly arrived Pilgrims in America, served the first Thanksgiving dinner, spudless.