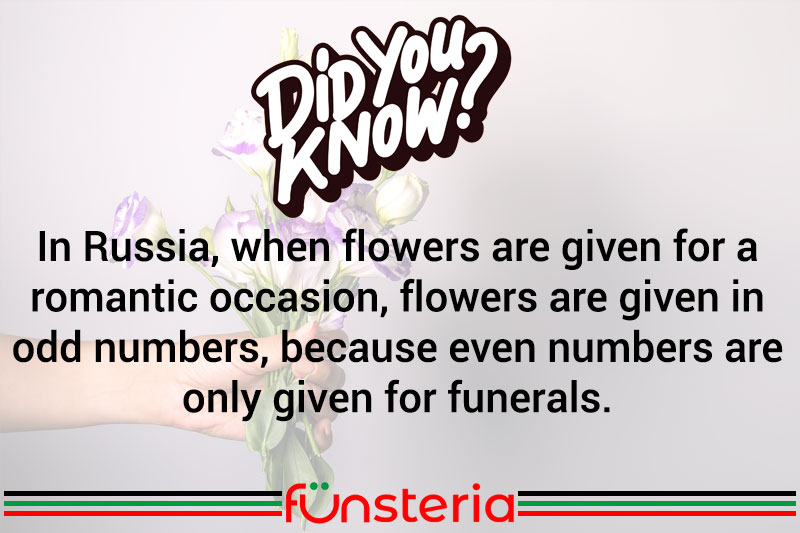 Most people might not consider Russia a place of romance or sentiment connected with such niceties as giving flowers. But the floral industry there is a burgeoning one, particularly since the break-up of the old Soviet Union, and the new influences from the West.
For example, during the strict Soviet reign, Christmas was not celebrated because of its religious significance, and New Year's came to replace it as the major holiday of the year, with a thinly disguised position as the replacement for Christmas, without the same title. This is a popular occasion for floral tributes, and the poinsettia is just now becoming a favorite.
Valentine's Day, which is a relatively recent addition to the Russian calendar, is rapidly becoming popular, which results in a hike of some 25% in prices of cut flowers or arrangements. But it is Women's Day on March 8 that really hits the pocketbook hard, with prices sometimes doubling.
In Russia giving flowers to women is pretty much a required gesture on all occasions, but on Women's Day, you better make sure those blooms are something extra special. While roses are appreciated, so are baskets. The one caveat, is that if you give cut flowers, they must be in an odd number, since even numbers are traditionally only sent to funerals. The count doesn't apply to such things as wreaths, posies, and other arrangements.
Men are advised to tread cautiously though, in choosing colors. In some areas of Russia, yellow is still considered bad luck, and also a way to signal the end of an affair.