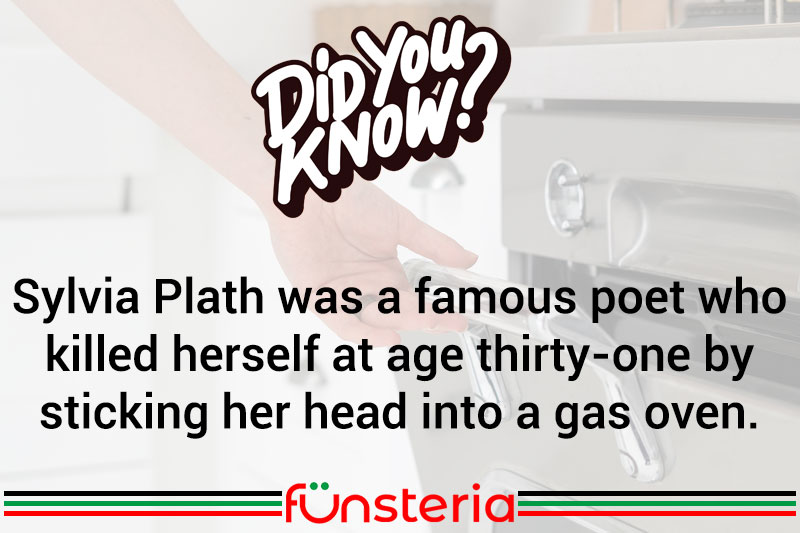 Poets are frequently characterized as sensitive, and over-burdened with intense interpretations of life, and everything around them. There are also some theories that artistically bent minds, are often ones bordering on madness. Few poets of the modern age, encompassed those theories more than Sylvia Plath.
Born in 1932, the child of an authoritarian professor father who died when she was eight, and a mother who worked two jobs to support Plath and her brother, Sylvia exhibited early on, a drive for success. Her first poem was published when she was eight, and Plath went on to a successful academic career that included Smith College. But in a 1975 collection of letters edited by her mother, it was revealed that Plath was a tormented soul.
She suffered her first mental breakdown in 1953, an event that would later provide the storyline for her book "The Bell Jar" published only a month before her death in 1963.
When Plath took her life in February of 1963, Hughes had just had a play performed that dwelled on the perfections of his lover's body. His lover was also pregnant with their child (which she later aborted), a fact Plath would have known. And so, on Feb.11, 1963, Plath fed her children, put them to play in another room and lay down with her head in the kitchen gas oven.
Hughes was largely blamed for Plath's inability to hold onto her sanity and life. Her gravestone had to be replaced numerous times, because the name "Hughes" was chipped off repeatedly.
The same sad fate that plagued Plath, would follow Hughes once more, when in 1969, his mistress Assia Wevill, also killed herself and her four year old daughter by Hughes, downing sleeping pills and then also sticking her head in an oven. At the time Hughes was already courting another woman who he eventually married.