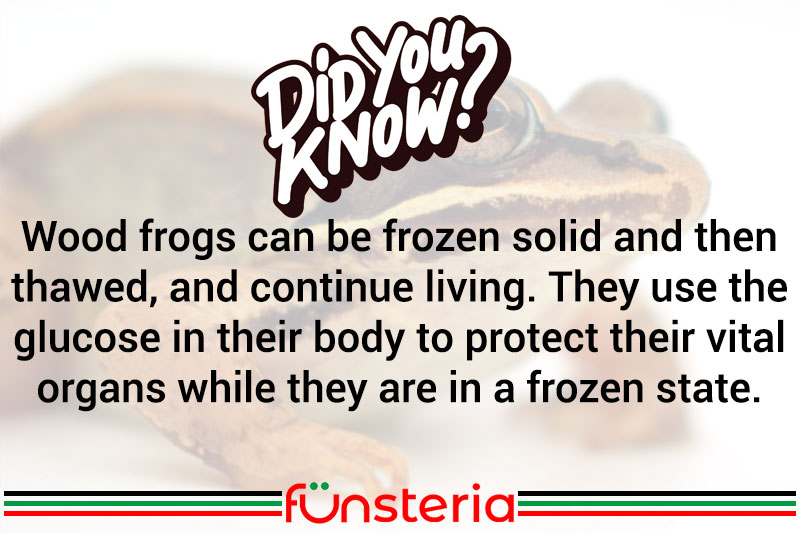 It's an environmental skill that was likely acquired when the last Ice Age swept over the Earth, and one that millions of years later, may provide the answer to extending the window of opportunity for human organ transplants.
It's the wood frog's ability to turn into a froggy ice cube, then thaw itself out, and hop away, happily ever after. For this common frog, along with a few other of the species, displays an unusual trait called freeze tolerance. That means that instead of burying into the substrate of ponds and reducing body functions to a minimum in winter, they freeze where they have burrowed, and their hearts and brains cease to function.
The ability is not limitless, however. It would appear that temperatures below 20F will kill the frogs. But you'd have to wait till Spring, to find out if they were dead. The gradual process takes place when up to two-thirds of their body water, freezes, while the rest remains liquid. Natural glucose in their bodies protects their organs and tissues from the drying out that would normally take place, allowing them to tolerate prolonged periods of intense cold. Insulation from the ground of their burrow, and snow above, helps to keep the frog's body from freezing completely solid.
When weather warms up, so do the frogs. But they do it from the inside out. Using MRI technology, scientists have observed the frogs as they "wake" up, and have observed that the heart and brain thaw first, and begin to beat as the rest of the body warms up. Then off they go.
Why this peculiar trait? Current theory says that because they breed in early Spring, when frogs in the bottom of the pond have still not managed to emerge from hibernation, the wood frog must literally get a "jump" start by returning to full functions so they can continue their species.