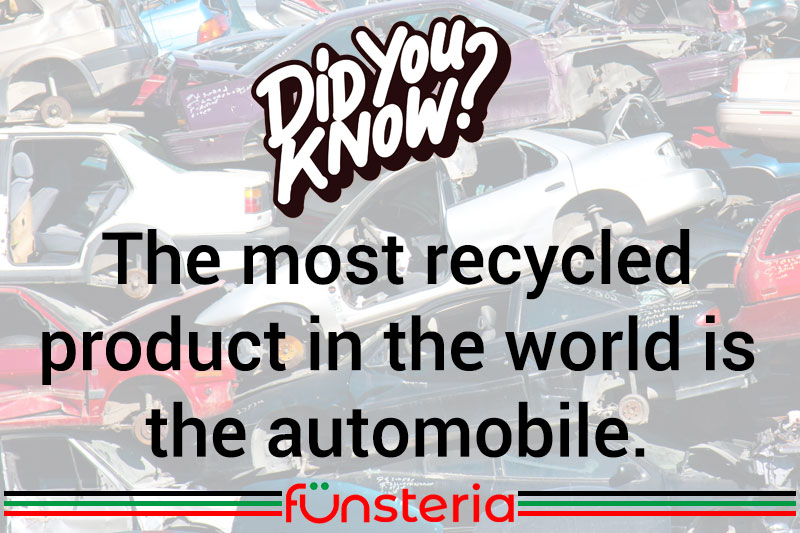 For the environmentally conscious, recycling is a must. But how many people stop to think about what is chopped up and ground down, and turned into something else? Because to "recycle" you have to come full circle. That means taking something, using it, then having it recycled and made into something else.
Cars are a good example. Automobiles are the #1 recycled consumer product in America. The steel and iron content make them a bonanza, which is why in 1997, 13 million of them were chewed up, spit out and turned into other products. And it's quick work too! A shredder can reduce a car to fist-sized pieces in 45 seconds. The steel from six average size cars, would make enough framing to build a home with steel girders instead of lumber.
The steel from recycled autos could become part of anything from packaging for canned beans, to steel girders in the new high-rise downtown. Every piece of steel manufactured, contains some level of recycled steel products. Cans are one of the higher profile items.
Over 37,000 cans are recycled every second. Those cans once held more than 1500 varieties of food, as well as paint, and aerosol sprays. According to the Steel Recycling Institute, the 19 billion cans recycled in 1996, laid end to end, would stretch to the moon and back, three times, based on a length of 5".
So next time you get in your car, stop to think…is that really spaghetti you smell, or just your imagination.