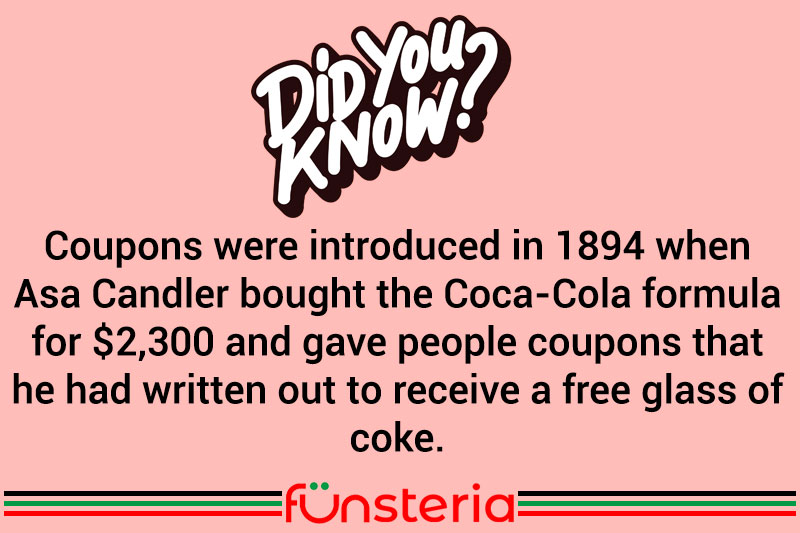 Coupon clipping is practically a national sport, and a practical way to save on everything from food, to movie rentals to sport tickets.
The face value of a coupon can range from ten cents to a sizeable percentage of the price. For the year 2000, the average coupon in America was worth seventy-seven cents. But that's only as a discount off a product. Coupons have no cash value, and usually state that in the fine print.
Are coupons a good bargain? Sure! Many people spend hours each week clipping and organizing the coupons they find in flyers, newspapers, and magazines. There are Internet sites that allow you to print out coupons for specific stores. Clubs and newsletters abound where you can swap coupons and strategies for getting goods and services for next to nothing.
On the other hand, consider what it's costing the company. Let's say the coupon is twenty-five cents off an item that costs a dollar. The normal profit margin for the manufacturer is cut right there. They must also pay the cost of printing coupons, then sending them to a distribution center that places them in various media, and in the end, also pay a clearinghouse to sort the coupons, refund monies to retailers, and return the coupons to the company.
Despite that, they are one of the best and earliest forms of retail enticements to get people to buy things or to keep buying them over a competitor's product. The first coupon was a hand-written slip from Asa Candler, who bought the Coke formula in 1894 and began handing out coupons for a free glass of the fizzy stuff.