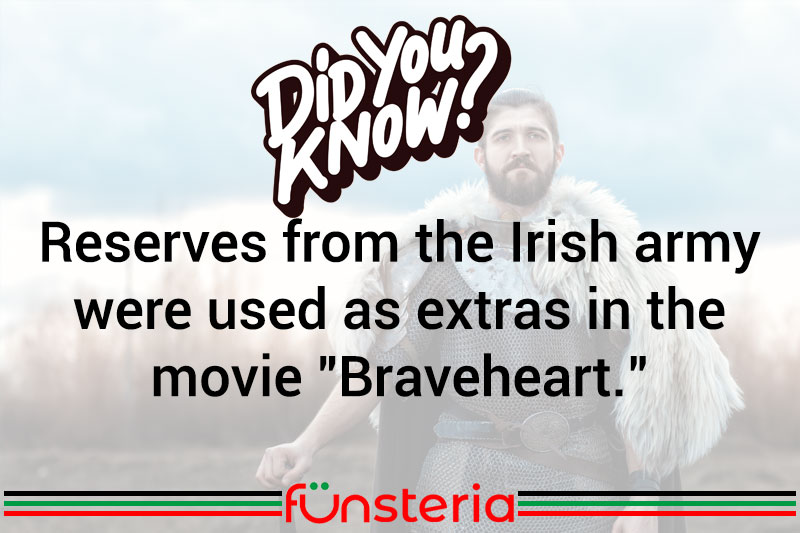 Ach noo, the battle scenes were na' all that bad. In fact, some of them were downright realistic. Part of that, may be due to the fact that many of the extras were members of the F.C.A. Irish army reserve. And since they were drawn from different companies, the "inside" rivalries in the ranks led to them putting their all into the fights, often with more enthusiasm than strictly required.
The movie even raised the ire of the S.P.C.A. who investigated director Mel Gibson, because they did not believe the highly realistic horseback scenes were faked. Only when they were shown videotapes of how the scenes were done, did they back down.
The horses were mechanical creations weighing 200 lbs. apiece. They ran up to 30mph on 20′ tracks, fueled by nitrogen cylinders.
The movie did "fall short" on a couple of things, though. For one, the original William Wallace was a bra' lad all of 6'6″, who wielded a sword that was 5'7″. Since Mel Gibson is only 5'11", his sword had to be reduced, proportionately.
And the face paint? Blue body paint for battle, had been out of use for some 800 years, since the end of the Roman era. But it looked so gosh darn good on film!