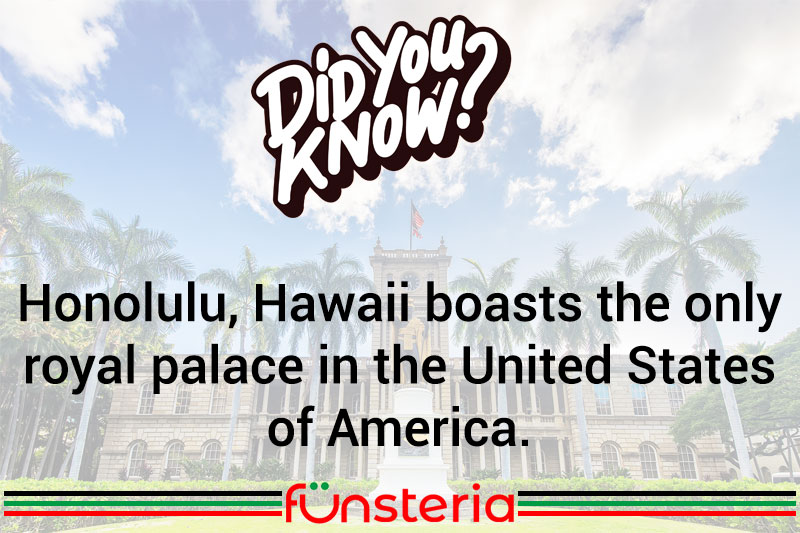 For a long time, the democratic union of the United States, was content to do regular diplomatic business with the royal family of Hawaii, King Kalakaua and Queen Lili'uokalani. Then in 1893, they overthrew the monarchy and ousted the King and Queen, not only from their positions, but also from the beautiful Honolulu palace that had been built for them in 1882.
From that date on, the once luxurious building was stripped of its artifacts, and used as a seat of state or territorial government. But when Hawaii gained its statehood in 1959, a new capitol building was erected, and the former palace was vacated.
After ten years as one of the United States, a new pride in their history and traditions led Hawaiians to revive dying arts like the hula dance, canoe paddling and the native language. A group formed for the restoration of the palace, and recovery of its treasures, and artifacts relating to the last Hawaiian monarchs.
The palace today, gives people a glimpse of a bygone era. The elegant staircase, hand-carved from native Hawaiian woods, leads up to the second floor and the quarters of the Royal family. On the first floor, is the dining room and Throne room.
The palace's original cost was a whopping $360,000, but it is money well represented today in the refurbished Throne room awash in crimson and gold décor. King Kalakaua was a man of vision, not only having electricity installed four years before the American White House had it, but he also had indoor flushes, and telephones.
No longer a government seat, the palace is open to tours, where visitors can walk through exquisitely decorated salons that feature 7,000 feet of koa wood.