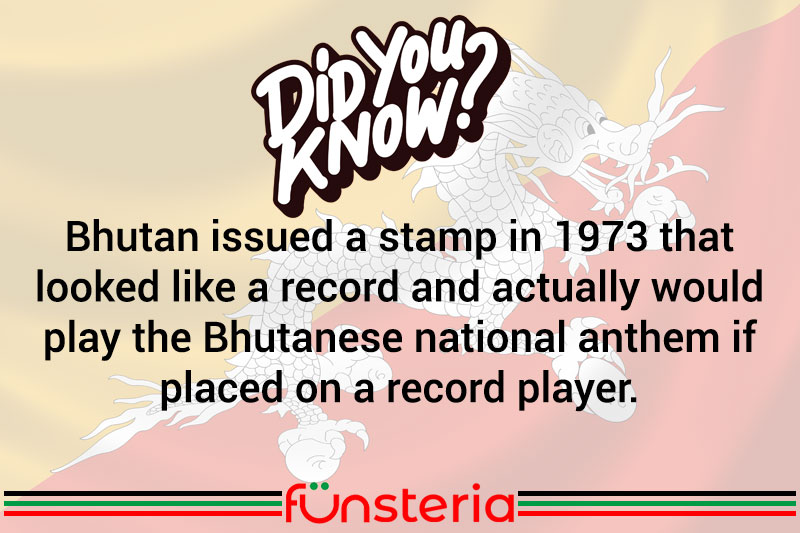 Once people learned to pick up a stick and draw pictures (words) in the dirt, communications between them blossomed, and would end up thousands of years later, in what is now the highly efficient but often disparaged, postal system.
But there is always a piper to be paid, and in the case of mailing a letter, you're going to have to buy stamps. Voila, as the French say, a whole new hobby is born- stamp collecting. And stamps have certainly brought out the best and worst in people, ranging from inspired creativity to inventive uses.
In 1973 the country of Bhutan issued a stamp in the shape of a record that was a real hit. Because when placed on a turntable, it actually played the Bhutanese national anthem. This was one-upmanship over the country of Tonga, who had issued a stamp in the shape of a banana. But it didn't have as much appeal.
It was Englishman Roland Hill, who suggested that it would be simpler to pre-pay postage by selling people stamps, rather than to charge the recipient, for each page, of each letter received. That first English stamp, issued in 1840, was the sedate and ever so proper portrait of Queen Victoria, on a black background.
But Australia was a kangaroo hop ahead of them with the concept. They were already sending prepaid mail in the outback, albeit without having to lick anything and stick it on the envelope.