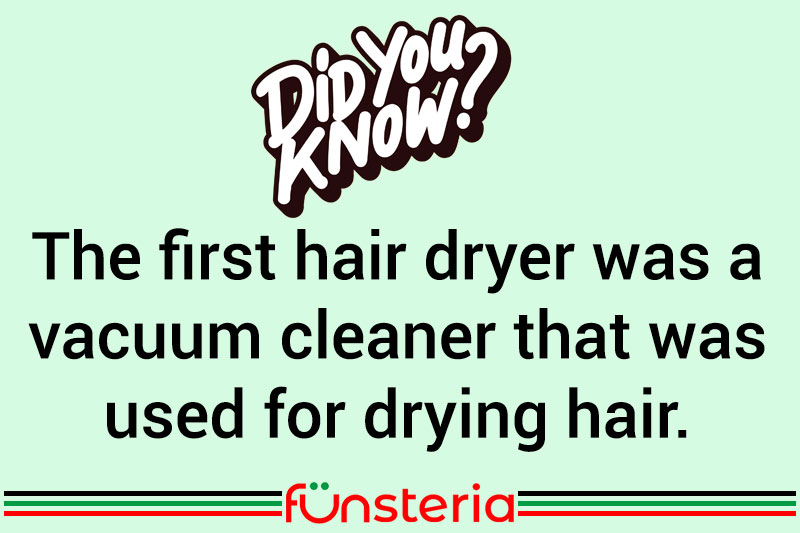 When Thomas Edison and other scientists caused a boom in the use of electricity, others joined the rush to create new and better ways to do things. Sometimes managing to make multi-purpose items, purely by accident. One such example was the vacuum.
For housewives, this was a fantastic labor-saving device, sucking up dirt and dust, without the tedium of sweeping and stooping with the dustpan. But in the 1890's, Alexandre Godefoy found another use for it – drying your hair.
Vacuums naturally worked on a "vacuum" principle, creating a high-powered sucking motion that dragged in air, and everything else. But what goes in must go out as well. The handy-dandy vacuum also had an exhaust. Due to the heating of the electric motor inside the housing, the exhaust was warm. Godefoy simply took the basic machine (without dirt in it), and moved the hose from the intake to the exhaust port. And the first electric hair dryer was born.
But it was a large and unwieldy creation, that would not come into its own until the 1920s, as a popular beauty product. By then, inventors had caught on to the fact that all you really needed was a motor-driven fan and a heating coil. The size got smaller, but was still fairly large. Gas-powered dryers came and went after they were found to be too harsh on the hair. In the 1930s, "hood" hair dryers, which would be the standard of beauty salons for more than 50 years were born. By the mid 1950s, development in casings produce the first of today's most essential hair care items – the hand-held blow dryer.