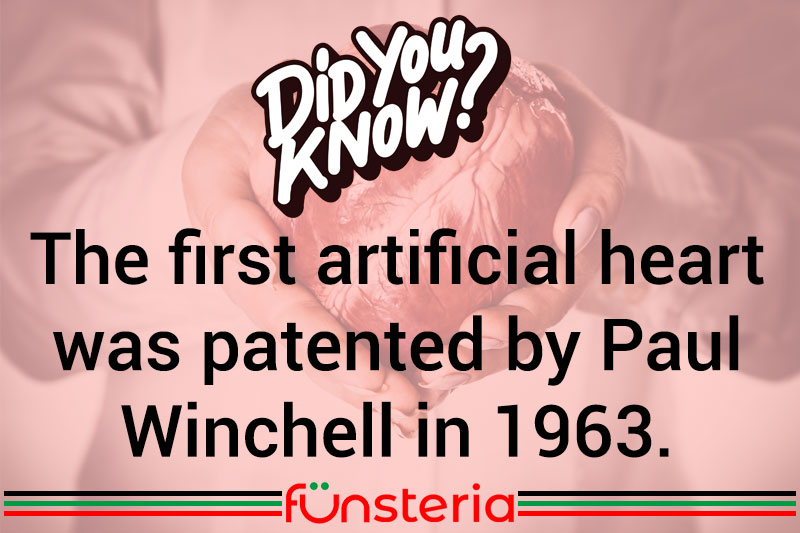 Four years before the first human-to-human heart transplant, Paul Winchell patented an artificial heart, foreseeing the possible needs and benefits should the new-concept transplants not work out.
That was a surprising development from a man who made his living talking to a dummy. For Paul Winchell was none other than the famous ventriloquist who performed on such shows as Ed Sullivan, with his wooden sidekick, Jerry Mahoney.
While popular for many years, his career was overshadowed by that of Edgar Bergen, although many critics felt that Winchell was the superior ventriloquist. When his career on the stage waned, he revived it by moving into the voice field and for many years was a mainstay of Disney movies and features, voicing the character of Tigger in Winnie the Pooh, up to 2000.
A childhood victim of polio, Winchell worked relentlessly at weight training to regain his mobility and as he grew older, acquired a fascination with his idol, Edgar Bergen. With a dime loaned to him by his sister's girlfriend, he bought a book on ventriloquism and conned an art teacher into letting him build a dummy as his project. At the age of 14, a school principal helped get him on the "Major Bowes Amateur Hour", where he won, and his career took off.
Winchell would later say he didn't realize he'd missed out on education until he was 35, so in the latter 1950s he went back to school and studied medicine as well as technical subjects. This further spurred his interest in how things worked, resulting in such things as the 1963 patent for an artificial heart, the same patent that would later be improved on by Robert Jarvik.