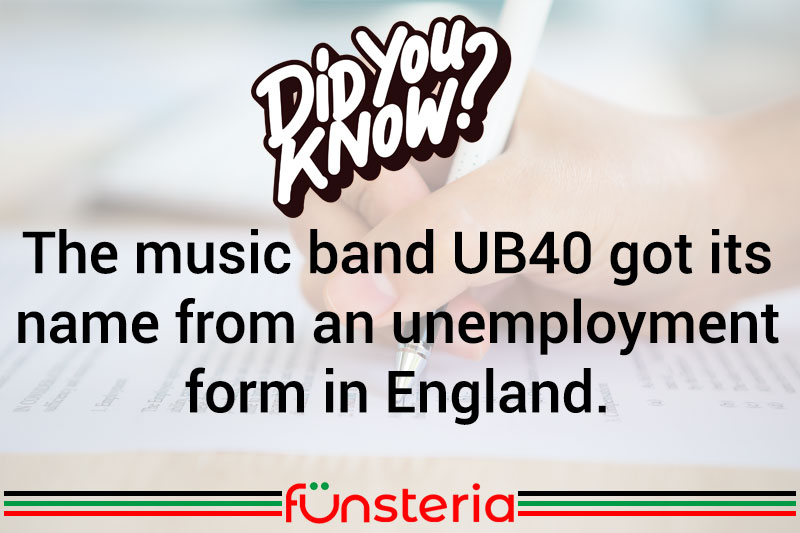 Have you ever looked at a CD label and wondered where in the world these bands get their names? As it turns out, some are just a matter of coincidence, and others are tongue-in-cheek pokes at the "real" life of the band members.
For example, British band UB40 were not always a success story. Times were hard, and even their name reflects that, because it comes from the number of a form when you are receiving some kind of social assistance in that country. Known as the "signing off" form, it must be filled out when you get a job. Which also explains the name of their first album, "Signing Off".
ABBA, which is Hebrew for "father", is an unlikely root for the ever-popular quartet of Swedes. Their title was actually derived from the first initials of the members: Agnetha, Bjorn, Bennie and Anni-Frid. At one time, the Bs were placed back to back for visual effect.
The most famous pop group of course, would be the Beatles, those trend-setters and leading figures of pop-rock music. They started life as the Quarrymen, sometimes suggested as being derived from the fact that breaking rock was hard work. That was changed shortly to The Beetles, as a play on Buddy Holly's group, The Crickets. Occasionally they were known as the Silver Beetles. Finally, they combined The Beetles with "beat" for its musical and poetic connotations, and became The Beatles. Nobody knows whether John Lennon was fooling or not when he claimed to have dreamed as child, that he would one day be The Beatles with an A.