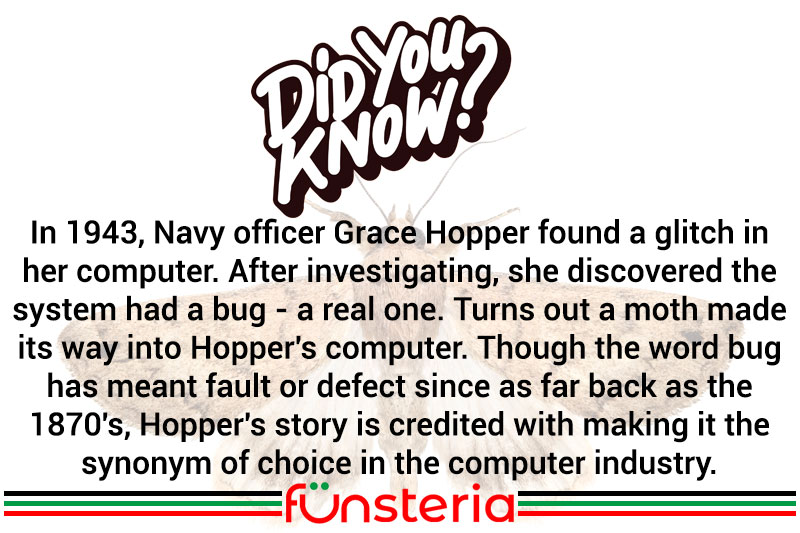 At a time when women were just getting used to their new right to vote, Grace Brewster (Murray) Hopper was cutting other and more important swaths through a male-dominated world.
In 1928, Grace graduated from Vassar College, Phi Beta Kappa, with a B.A. in math and physics and went on to the distinguished halls of Yale for graduate work and a Master's Degree. Then it was back to Vassar in 1931 as a math teacher, and a full professor in 1941.
Her skills in the new field of calculations and computing led Grace to join the Navy Reserves in 1943, where she was placed on active duty and assigned to work on development of the Mark I Calculator, which is generally considered to be the first automatic digital computer in America. Although the brainchild of Howard Aiken at IBM, the Mark I was shipped to Harvard, where it came into the feminine hands of Grace Hopper, who was the first person to write a program for it.
In her work amongst the nearly 800,000 parts and untold miles of wiring, Grace also came up with something else that was a first in the computing world. A bug. A real one. While working inside the unit one day, Grace pulled out a dead moth. Since it was a bug, afterwards anything that seemed to go wrong with computers, was blamed on a "bug". Although generally thought to be the origin of the relation between the word bug and defects in almost anything, the meaning was already in usage as far back as 1878, as proven in a letter from Thomas Edison, explaining how a bug would crop up in his work.