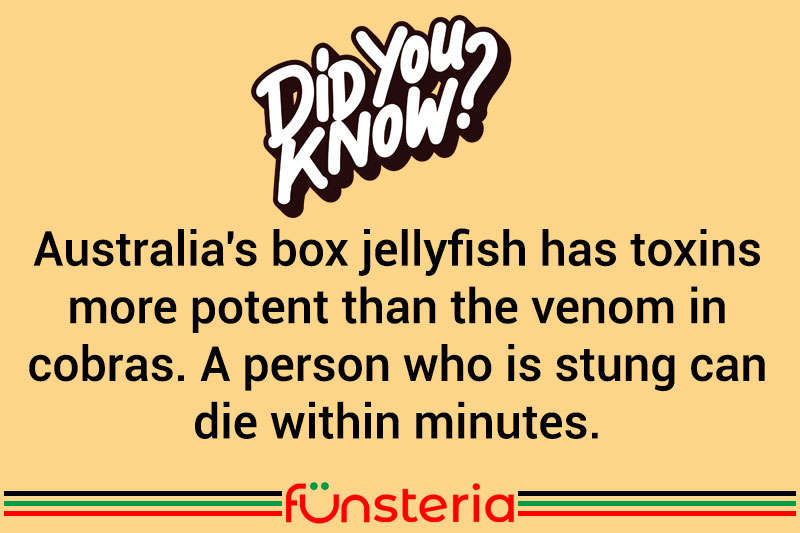 They are the most dangerous marine creatures alive, responsible for more deaths than the combined victims of stonefish, sharks and crocodiles. They are sea wasps, or more commonly, the Box Jellyfish, which is found in the region of northern Australia and the Indo-Pacific.
The Box Jellyfish has a slightly more defined body than other species, being a dome, or bell-shape that has four sides, hence the "box" part of its name. The sides may measure as long as 8″, and the main body can weigh 4-5 pounds.
At each corner of the "box", are clusters of 15 tentacles that can measure more than six feet. Up to 5,000 nematocysts, or stinging cells, line the tentacles. The box jellyfish literally lets its food swim into it, and because it's hair like extensions can tear so easily, struggling prey must be killed immediately.
The venom that is injected through its stings is both cardio and neuro toxic. If there is no anti venom available, the chances of survival are very slim, even with resuscitation. However, even though the tentacles are sticky and cling to the victim's body after they have come in contact, it is possible to render the stinging cells inactive, by pouring household vinegar on them. This may cut off further injection of the poison and increase the chance of survival.