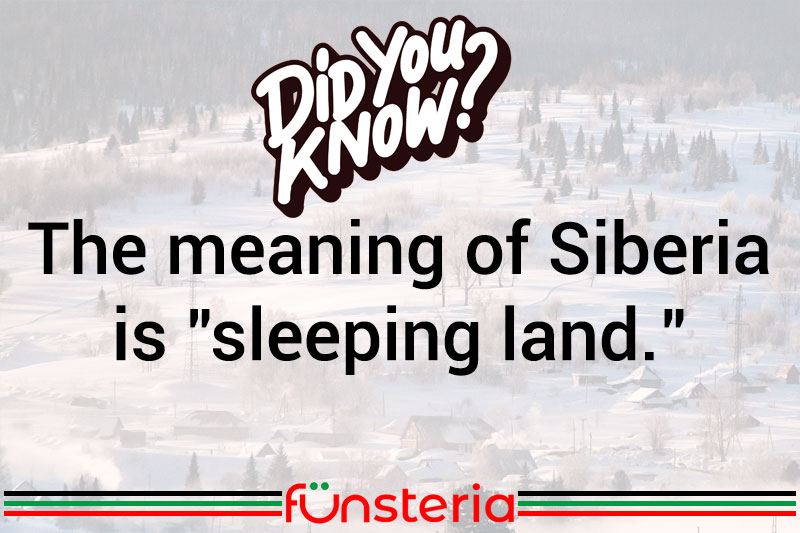 Nobody is quite sure how Siberia got its name. Some historians attribute it to one of the first nomadic tribes to inhabit the inhospitable land, the Sibirs. Others claim that it comes from the Turkic word for "sleeping land", a moniker that would seem more appropriate, given its geography and the fact that unlike the rest of the world, its vast territory has never been fully utilized or developed. It remains sleeping beneath snow and ice for half the year, with temperatures dropping as low as -90F.
The territory covers ten million square kilometers, which is just over half the country of Russia. If it ever seceded, it would become the largest independent country in the world. Something that is not very likely, given the difficulty of establishing thriving centers of culture, commerce, and agriculture that it would need to sustain itself.
It is one of the least densely populated territories in the world, at three people per kilometer. The ethnic mix is quite broad, considering that at some time, almost all the nations on its borders contributed settlers or nomads, including the Slavs, Mongols, Turks, Koryaks, Yukaghirs and more.
The area only opened up after the completion of the 14-year project to build the Trans Siberian Railroad in 1905. Today, approximately 70% of the population lives in cities, with the largest being Novosibirk, at 1.5 million people, and Oymyakon having the dubious distinction of the coldest city on earth, with a snapping temperature of -71.2C.