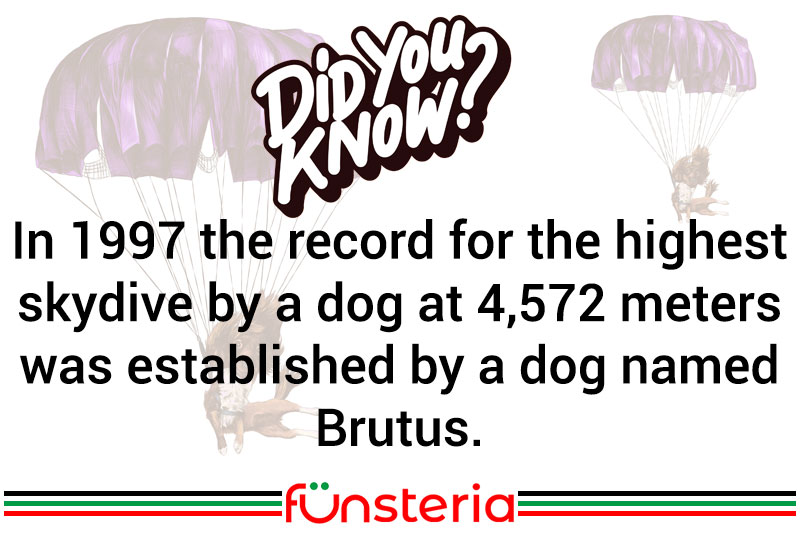 In 1997, Brutus, a miniature dachshund was launched out of a plane at 4,572 meters, to become the Guiness Book of World Records highest skydiving dog. Technically speaking he was just along for the ride, since owner Ron Sirull was wearing the harness and deployed the parachute. Their stunt robbed poor Katie, a Jack Russell Terrier from England, of her 3,658 meters, set ten years before.
While reported by their owners to be willing participants, neither dog has yet to speak up publicly about their fame for falling. On the other hand, some dogs quite willing took the plunge. Whether or not they knew what they were doing, is the question.
In April of 2002, Brodie, a one-year old Standard Poodle who was on an outing with his humans, took a running leap and sailed up and over the railing at the top of a gorge near Elora, Ontario in Canada. And down he went, a hundred feet, bouncing off rocks and trees, and falling into the river below. Some bemused kayakers, thinking they would get out of the way before it rained cats as well as dogs, plucked the poor pooch out of the rapids and returned him to his family, with only small cuts and bruises to show for the leap of faith.