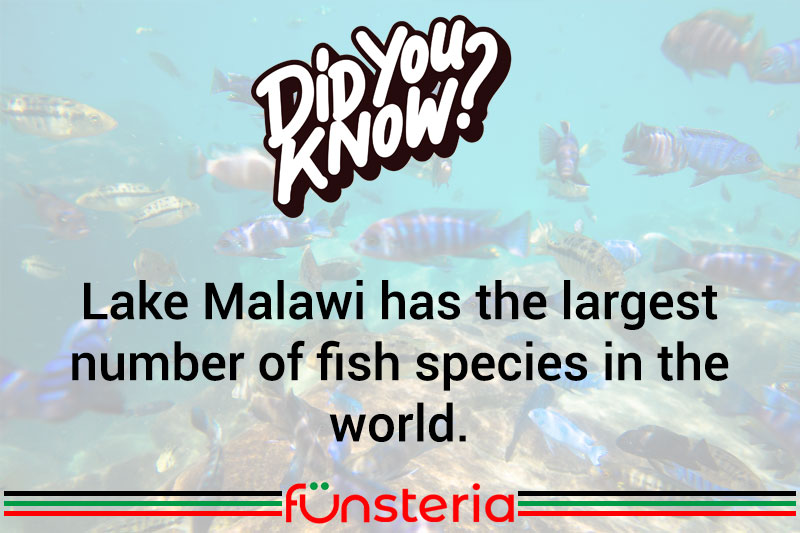 Africa, the largest continent in the world, has a fascinating composition of the exotic and unusual, sometimes in places or forms that people least expect.
The typical concept of the land is hot, arid, jungles, and wild animals. But there are many other features that surprise those interested enough in the land, to look beyond the deserts.
For instance, Fish River Canyon in Namibia, is the second largest such geological feature in the world. But fish? Yes! Africa has more than one notable fact related to inland fishing.
That includes Lake Tanganyika, where you'll find schools of freshwater sardines, normally an inhabitant of ocean waters. Not only is it the deepest freshwater lake in Africa, but it is the second deepest in the world, at over 4,700 feet. Lake Malawi holds the record for the most species of fish in a single lake, anywhere in the world. It is estimated there are 500 different species belonging to ten families, with the most notable being the cichlidae family. More than 400 species of this fish alone live in Malawi's waters, with only five identified as not native to the lake. In fact, Malawi holds some 30% of the world's population of cichlidae fish.
More than one location in Africa is ideal for inland fishing, with lakes that are enthusiastically farmed and harvested by local inhabitants. Lake Victoria as the second largest freshwater lake in the world, has plenty of room and a variety of environments for fish.