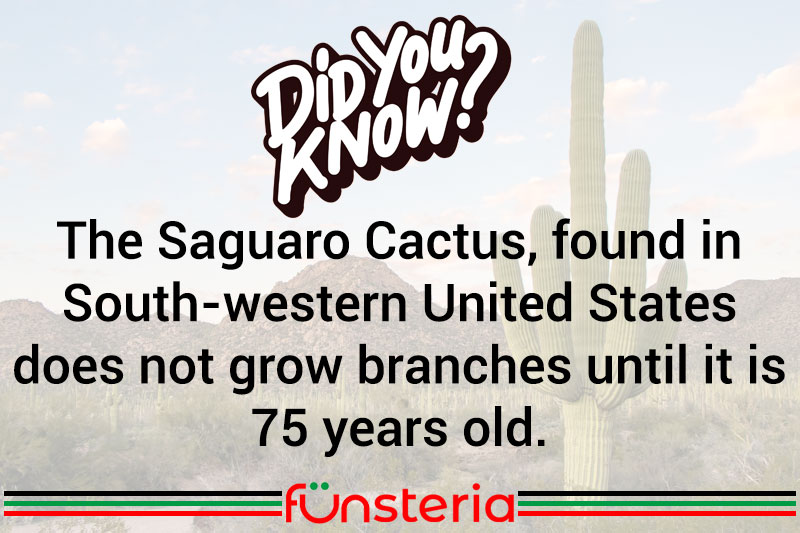 Just about any old time western movie featured that most identifiable of desert vegetation, the Saguaro cactus. The problem was, when they faked a set, they often made mistakes in their fake cacti. In a given scene you might see the Mighty Saguaro standing three or four feet high, with its "arms" lifted to the sky. Then there'd be a scattering of smaller cactus, to make it look natural like.
Unfortunately, what the set designers never bothered to find out, is that the Saguaro rarely grows its arms until after the age of 75. Definitely a slow maturer, the cactus only puts up a main stem or spike, for three-quarters of a century, during which it might grow as high as a foot after fifteen years, and even seven feet after fifty years. But it still won't have any arms.
It does grow them though, and while in the process, the main plant continues its overall growth, for as long as it lives, which can average 200 years, although there are specimens pegged at 300 years old.
Not only are they tall, but very heavy, and those spikes can be lethal, as David Grundman found out in 1982. After shooting away most of the base of a 26′ specimen, one of the arms fell off and crushed him to death.