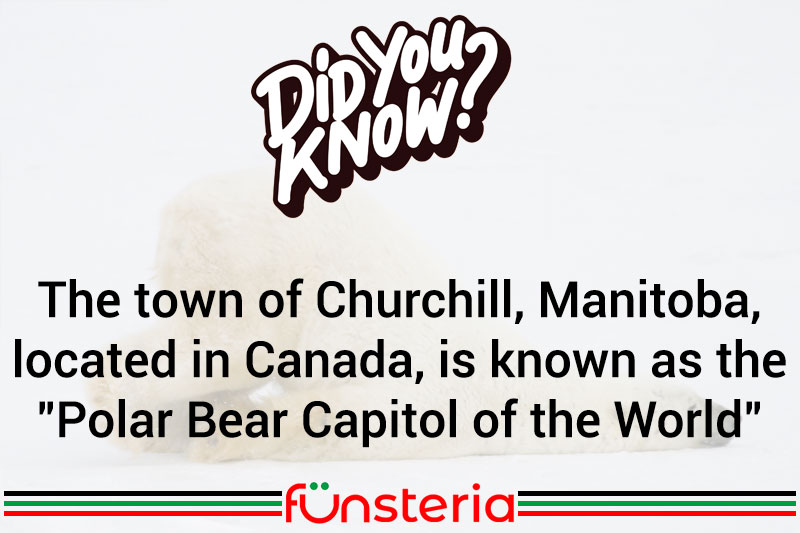 Churchill, Manitoba in Canada, is touted as the polar bear capitol of the world, attracting thousands of visitors in early to mid Fall to watch the migration of the bears back to their natural habitat on the ice.
Churchill's location along the southern part of Hudson Bay is at the furthest extreme of the polar bear's natural Artic Circle territory. Because bears live primarily on the ice floes in order to continue hunting their main food source of seals, they often caught when the ice begins melting at this latitude. They must then come ashore, and spend the summer in what is referred to as "walking hibernation", with limited activities and no food, until the bay freezes once more in late October or early November.
At that time, the bears will migrate en masse, back to the shores, a phenomenon which draws tourists and scientists alike, to watch such unusual behavior as male bars sparring over nothing at all, since there is no food at issue, and the females are not in estrus.
Once the ice becomes solid, the bears travel back up the bay, in search of food, with the exception of pregnant females who must find a den to birth their cubs. The combined summer deprivation plus the birthing and nursing period, means female polar bears in this are may go up to eight months without eating.