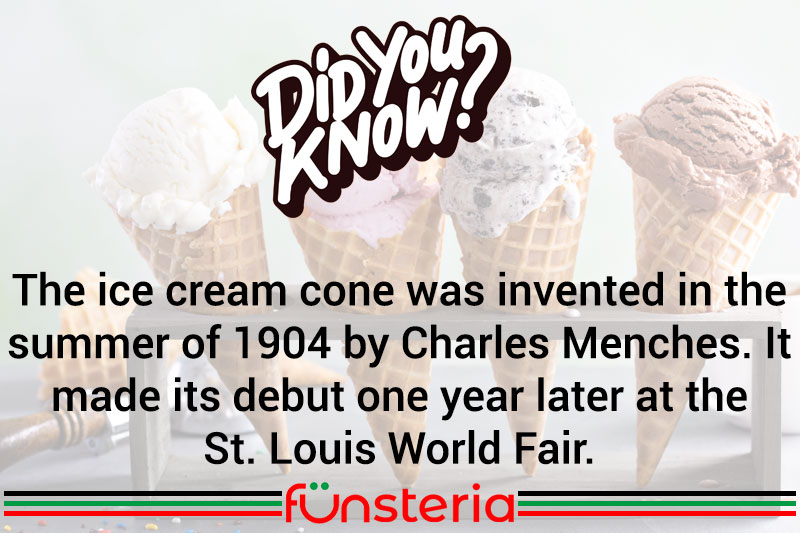 More than 100 years after the ice cream cone took America by storm at the 1904 St. Louis' World Fair, that question remains unanswered. Or rather, answered with several different names, and no firm proof for any of them.
Charles Menches of St. Louis is often given credit for being the first to serve up two scoops of ice cream in a waffle/biscuit cone at the World's Fair, but it was actually being served that way, long before. In America, people were eating it from paper and re-usable metal cones, while in Europe, there were edible cones before the turn of the century.
That may be where Italian immigrant Italo Marchiony got his idea in the first place. For Marchiony was making waffle cones in the late 1890s, and indeed, got a patent for a press that would turn out the halves for a waffle cone with handles, in 1903.
But at the World's Fair, there appeared to be cone makers aplenty. Whether it started with one and caught on, or they came prepared, nobody knows. One of the impromptu cone producers was a Syrian concessionaire named Ernest Hamwi. He was selling a native treat, a thin, sweet waffle type wafer called "zalabis". And his stand was right next to that of an ice cream vendor who ran out of dishes. So the story goes, Hamwi took a freshly cooked wafer off the grill and rolled it up while still warm, whereupon it hardened, cooled, and was filled with ice cream. Voila. Instant history.