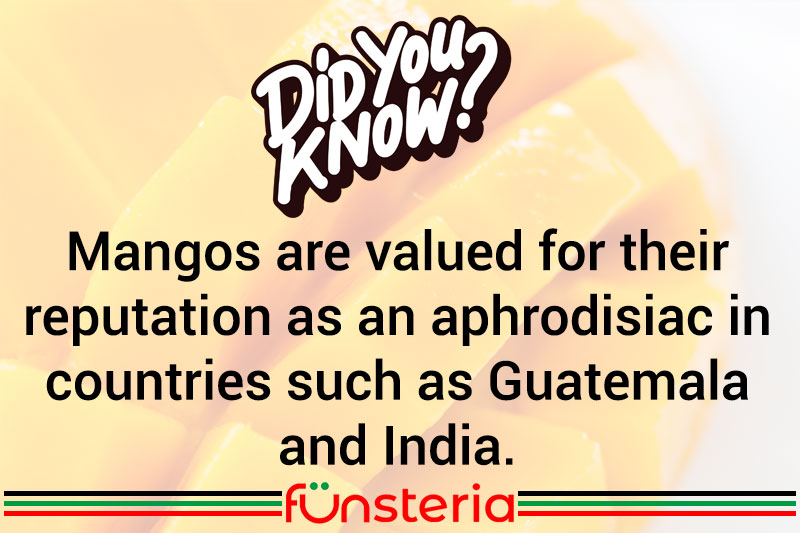 A native evergreen fruit tree of India and East Asia, the mango is prized for its large, juicy, slightly acidic fruit, which comes round, kidney-shaped and oblong, weighing anywhere from six ounces to four pounds. While many people consider the mango to be exotic, it is actually the most widely eaten fruit in the world.
The mango, known as the "food of the gods" as long as 4,000 years ago, derives its name from the Tamil word "mangkay". It was then corrupted to "manga" by Portuguese sailors. Mangos were already something of an agricultural football, having been passed by Buddha to the people of Malaysia. Persian traders would take the fruits back to Africa and the Middle East. From there, the Portuguese would take it to Brazil and the West Indies, where it would then be carried to Florida, and eventually across the country to California.
While the fruit is enjoyed widely, it is not entirely safe. The latex sap irritates the hands of harvesters, and burning of the leaves and stems can create toxic fumes. At one time Indians fed small amounts of the leaves to cattle, and then collected their urine, which made a special color dye. That was finally outlawed because of the toxicity of the plant, and the fact that the cows are sacred.
Yet the mango has been used in folk remedies in India and other Asian countries for centuries, serving as an aphrodisiac, treatment for parasites, asthma medication, contraception and laxative.