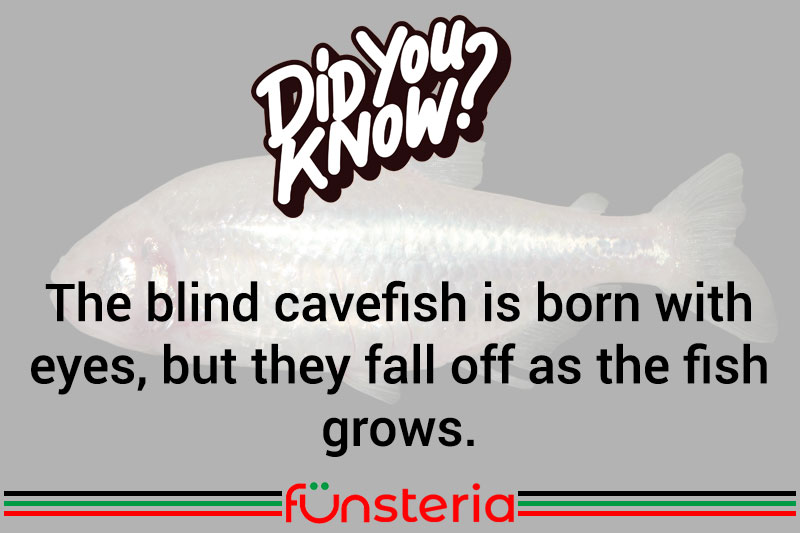 Deep in the pools of subterranean caves in Mexico, there swims a totally blind fish, Astyanax mexicanus, or Blind Cavefish. Their most curious feature is not the ability to dart around the pitch black waters catching prey without bumping into things, but the question of…what happened to their eyes?
The October 2004 edition of The Journal, reported on a study that has identified two genes, with the quirky names of "sonic hedgehog", or shh, and the "tiggy winkle hedgehog", or thh. These genes have proven to scientists, that they hold a crucial role in the development of the eye lens, which then affects any development of an iris, pupil, etc. For example, when a human loses function of the shh gene, it can cause them to develop a single, large eye, making the prospect of a Cyclops in ancient times, much more real.
The study revealed that excessive activity by the hedgehog genes in the embryo cavefish's developing eye, caused it to deteriorate and "die", leaving the mature fish with basically an empty socket, and a flap of skin over it.
Previous to this, opinion on why cave dwelling animals lacked sight, was heavily weighted in favor of regressive development of features the animal/fish no longer needed. Now, it is known that there is a key, which in experiments has proven to affect the eyesight of normal fish. Researchers involved in the latest project, anticipate that their findings will lead to treatment of a number of eye conditions in humans, relating to development of the lens.