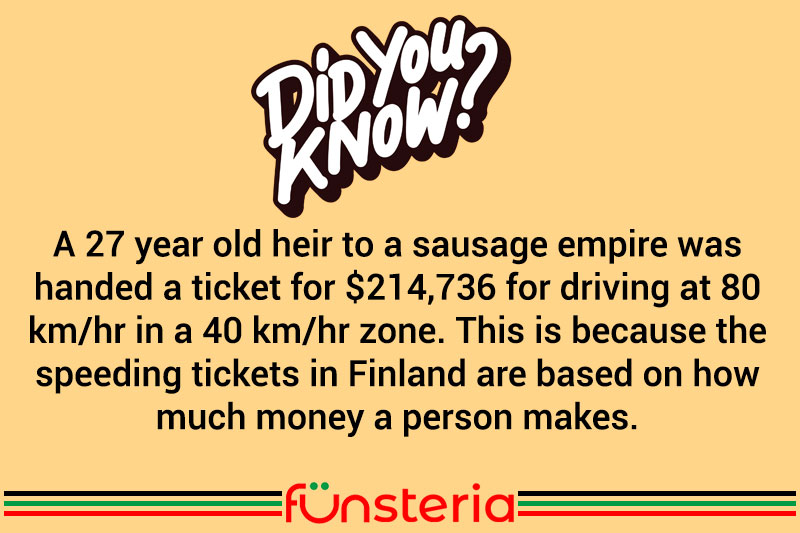 You got to hand it to the Finns when it comes to giving speeders what they deserve, by fining them according to what they earn, and not just how fast they were going
Anssi Vanjoki, a director of the Finnish telecommunications giant, Nokia, was caught on his Harley motorcycle, doing 47mph in a 31mph zone. His fine was calculated at 14 days of his average income in 1999, which worked out to 116,000 Euros ($148,573US today), the record fine at that time. But wait!
You know how the technology market is up and down. Well, Vanjoki petitioned the court for a reduction in the fine, because his 1999 earnings were based on large share options that he had cashed in at the end of the year. A subsequent drop in the market, meant a big dip in his income the next year. He ended up paying only 5% of the original fine.
Vanjoki's case apparently didn't serve as a warning to others, because in February of 2004, another fast Finn felt the fickle finger of fine fate. Jussi Salonoja, the 27-year old heir to his family's sausage business, was also nabbed for doing 80kph in a 40kph zone.
The fine? A new record- 170,000 Euros, or $217,736 in today's US dollars. The amount was based on tax records that showed his earnings in 2002, amounted to $13,243,279.