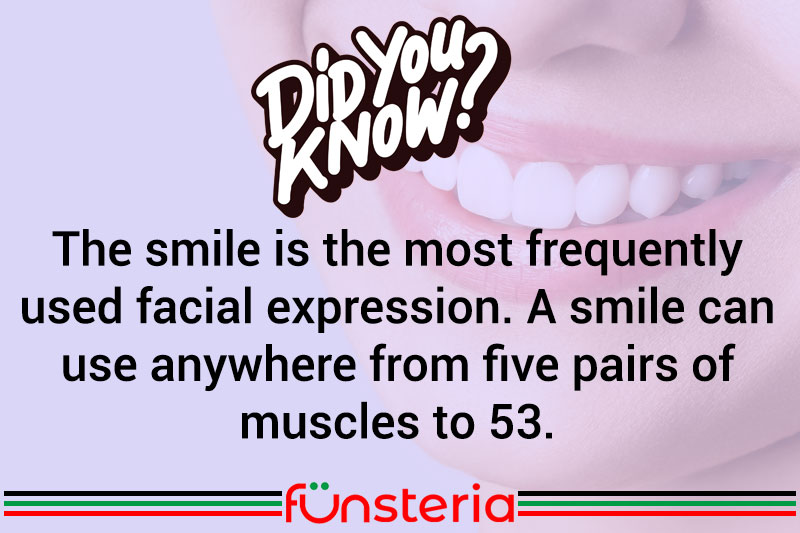 Are we born happy, or in a good mood? Not likely, given that birth is a physical trauma for a baby who has been safe and comfy in the womb up until then. But surprisingly, we are born with the ability, if not the reason, to smile.
Even blind infants have been observed smiling, particularly at the touch or voice of a loved one. This is known as the Duchenne response, or the "genuine" smile, evoked by real emotion. On the other hand, the smile that greets you at a store or restaurant, is typified as a "social" smile, one that is put on for a reason, generally to appear pleasant and welcoming. Not that smiles in social circumstances can't be real, but they're not as heartfelt as the baby's.
Throughout life you will hopefully smile more than frown. After all, it's much less effort, taking between five pairs, and 53 muscles in the face, mostly at the corners of the mouth, but leading up to the corners of the eyes. Frowning on the other hand, reportedly engages more muscles on average, although the exact number varies with the severity of the expression.