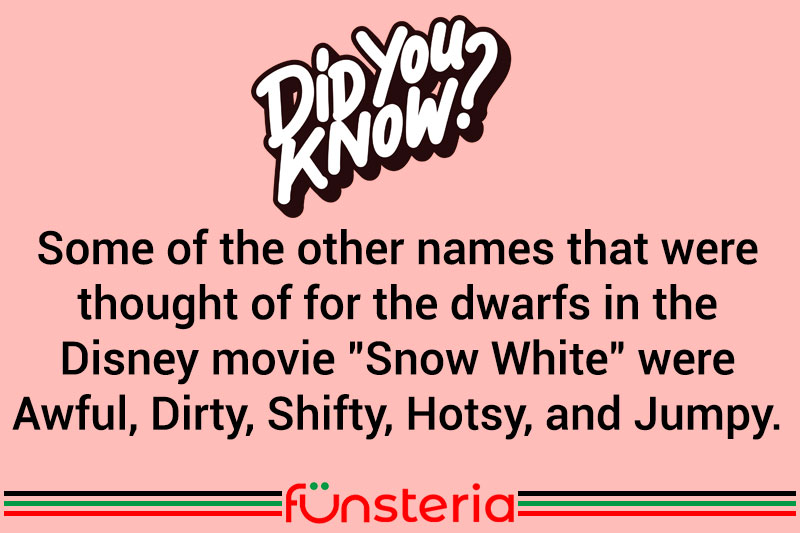 It was a kinder, gentler world, when Walt Disney Studios released the classic "Snow White and the Seven Dwarfs" in 1937. And thank heavens for that trend. It meant that the creative geniuses at the studio, had to surrender some of their first names they came up with for the seven little woodsmen, including: Awful, Biggy, Blabby, Dirty, Gabby, Gaspy, Gloomy, Hoppy, Hotsy, Jaunty, Jumpy, Nifty and Shifty.
Can you imagine seeing those names engraved on the teensy tiny Oscars that Disney received from the Academy in 1939? While was given one of the regulation sized gold statues, the special award came with seven miniature replicas.
Who would have imagined, that fifty years later, their real namesakes would go flying through the air, to the cheers of bar patrons, and not movie-going audiences? In the mid 1980s, the "sport" of dwarf tossing somehow managed to gain a foothold in American pubs and bars.
Real "little people" were equipped with helmets, pads, and a landing mattress and tossed as far as possible. Not only did it become highly popular in America, but spread to the Continent. It is said that some vertically challenged people were making six figure incomes, by getting tossed on their ear and rear, by men and women alike. In early 2002, Jimmy Leonard, a bouncer and truck driver, won the British Dwarf Tossing championship with a record of 11'5″ throw of Lenny the Giant, a 4'4″ dwarf who weighed 98 lbs.
Then political correctness reared its ugly head. The UN declined a petition by Manuel Wackenheim, a 3'10" stunt man, to be allowed to continue earning his living at dwarf tossing. The activity was considered demeaning of human dignity, and along with the U.S. states that had already enacted a ban, the U.N. put an end to it, in the short haul.