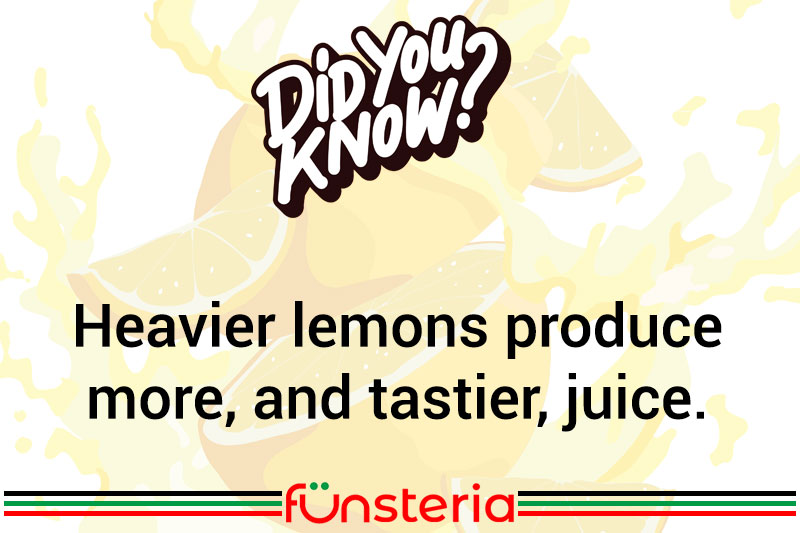 Lemons are one of those delightful citrus fruits that can start the saliva flowing, just by thinking about the juicy contents inside the peel. Although in the case of lemons, they're not the type of treat you want to peel and stick right in your mouth. Lemons are appreciated more for their juice, and its properties, than as a food to be eaten a la carte.
When shopping for lemons, you want to avoid those that are wrinkled, hard, or excessively soft. Very light lemons, and those with extra thick skins should also be avoided, since these are less likely to produce a good quantity of juice. Your prime choice is a medium to large size lemon that feels heavy, since that signifies the weight of liquid held inside the skin.
To get the most out of your lemon, quite literally, warm them to room temperature, or even nuke them in the microwave on medium, for 30 seconds. Then roll the lemon on a cupboard top, pressing firmly against the fruit. All of this will increase the amount of juice to be extracted, and the rolling will make it easier to squeeze out every last drop.
Then find a jug and make some lemonade. You won't be the first to enjoy this summer refreshment. It was first discovered by the Mongolians around 1300A.D. Europeans then spread the trees throughout their continent, and Columbus brought them to America, where they grew abundantly in Florida until a bizarre frost killed almost all the stock in 1894.