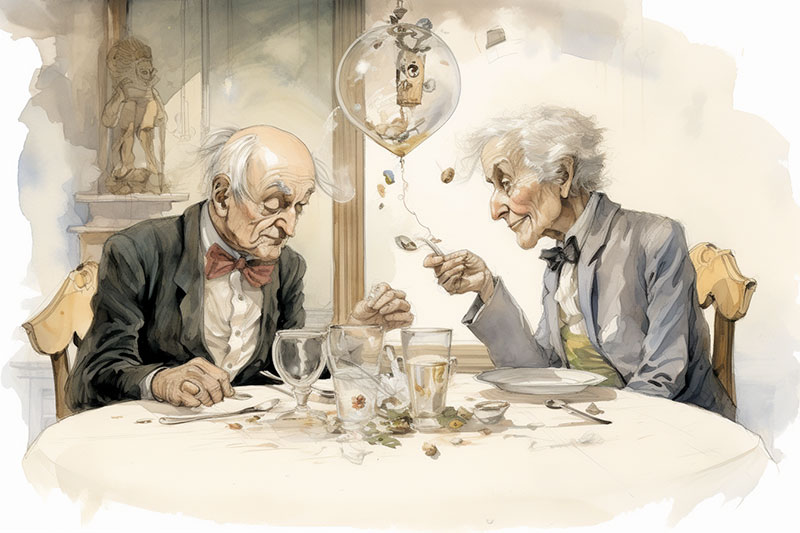 An elderly couple was invited over for dinner at another couple's home. After they finished eating, the ladies excused themselves and headed to the kitchen, leaving the two gents to chat.
The first man began, "We dined at this new restaurant yesterday. Exceptional it was! You must try it."
His friend, intrigued, asked, "What's it called?"
The first man scratched his head, searching for an answer. "What's that flower? The one you gift someone you cherish? It's red and pointy…"
"A rose?" suggested the other.
"Yes! That's it," he exclaimed. Then, directing his voice to the kitchen, he shouted, "Rose! What was the name of that restaurant we visited last evening?"